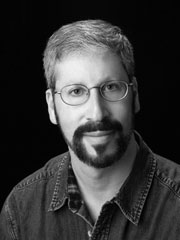 About Harold Shapiro
Harold Shapiro is celebrating his 28th anniversary as a professional photographer.
He is known for his sensitive portraits, interpretive architectural photographs and his images of industrial subjects. He is head of the photography department at the Creative Arts Workshop, where he has been teaching since 1984. He served for many years as a board member of the Arts Council of Greater New Haven.
His clients include: Yale University, Regional Water Authority, Orchestra New England, Connecticut College, The United Way among many others.
Harold is also a musician, playing flute, clarinet and saxophone. He performs with the Village Trio and for many years has played music for patients at local hospitals.
Also recognized as a dedicated volunteer, Harold helped create "Looking Out/ Looking In," a program that matched professional photographers with adults with mental disabilities served by SARAH. This unique collaboration enabled participants to communicate visually through the use of photography.
Last year he led a project with Columbus House, helping homeless individuals explore their lives with photography. He was recently inducted as an Associate Fellow at Jonathan Edwards College at Yale University.